Ministry
Children Ministry
We invest in evidence-based interventions that provide children at-risk with greater access to education, improved food and nutrition, and clean water and sanitation. By providing the basic needs, we seek to improve the quality of life for children by giving them sustainable solutions which would leave meaningful and lasting change within the communities touched.
Projects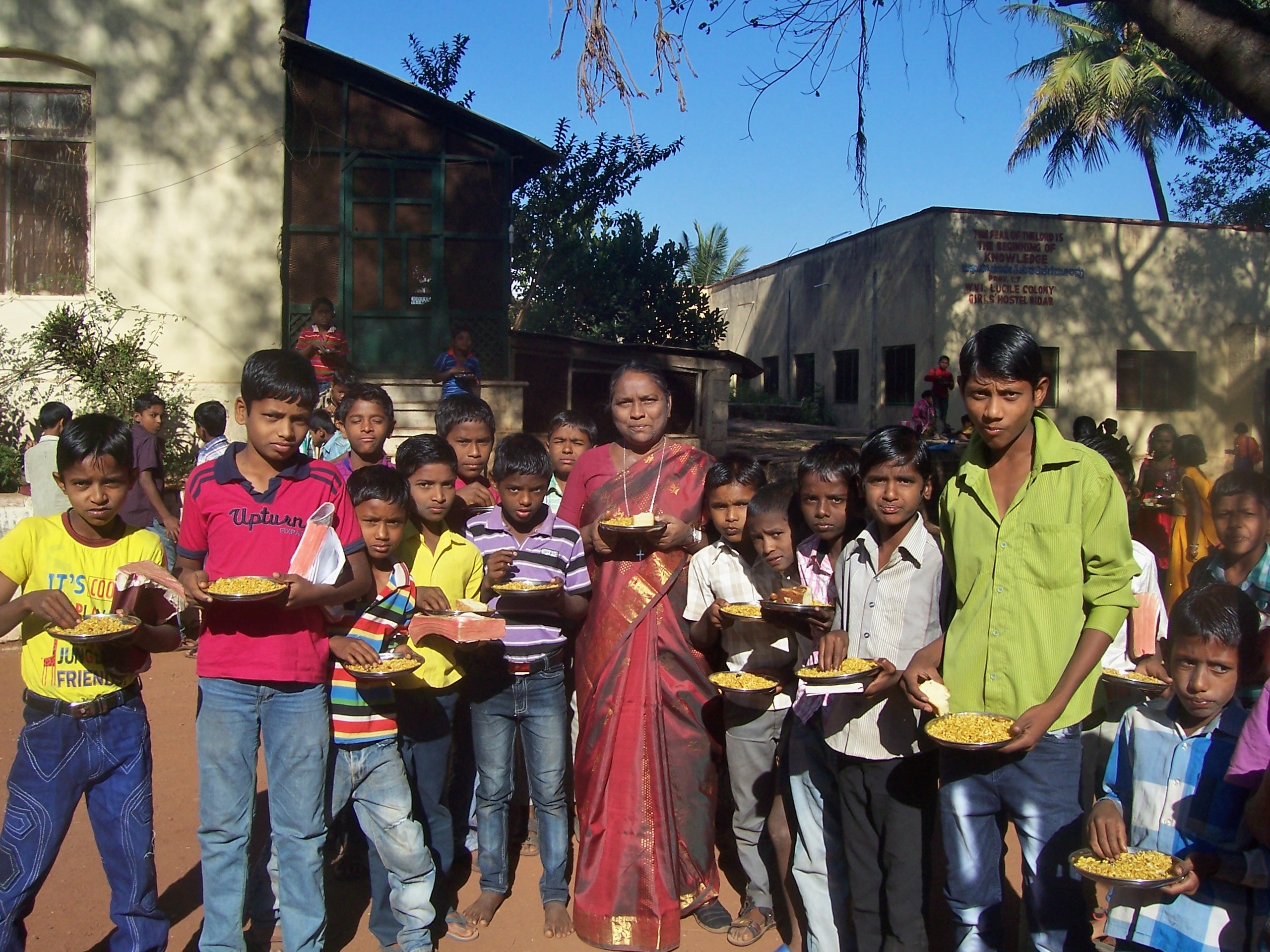 Sunday School Ministry
We provide breakfast to those who attend Sunday School. Currently serving three different Sunday School locations. A total of 300 plus kids at these three locations combined. This has been a wonderful blessing to many kids who would either go without breakfast or just unable to offered the same.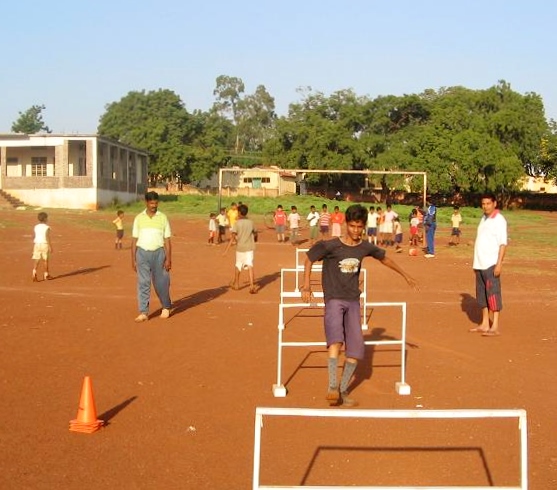 Sports Camp for Christian students
Successfully completed summer camps for local kids. Provided sports Shoes, Football, and Snacks for 3 days.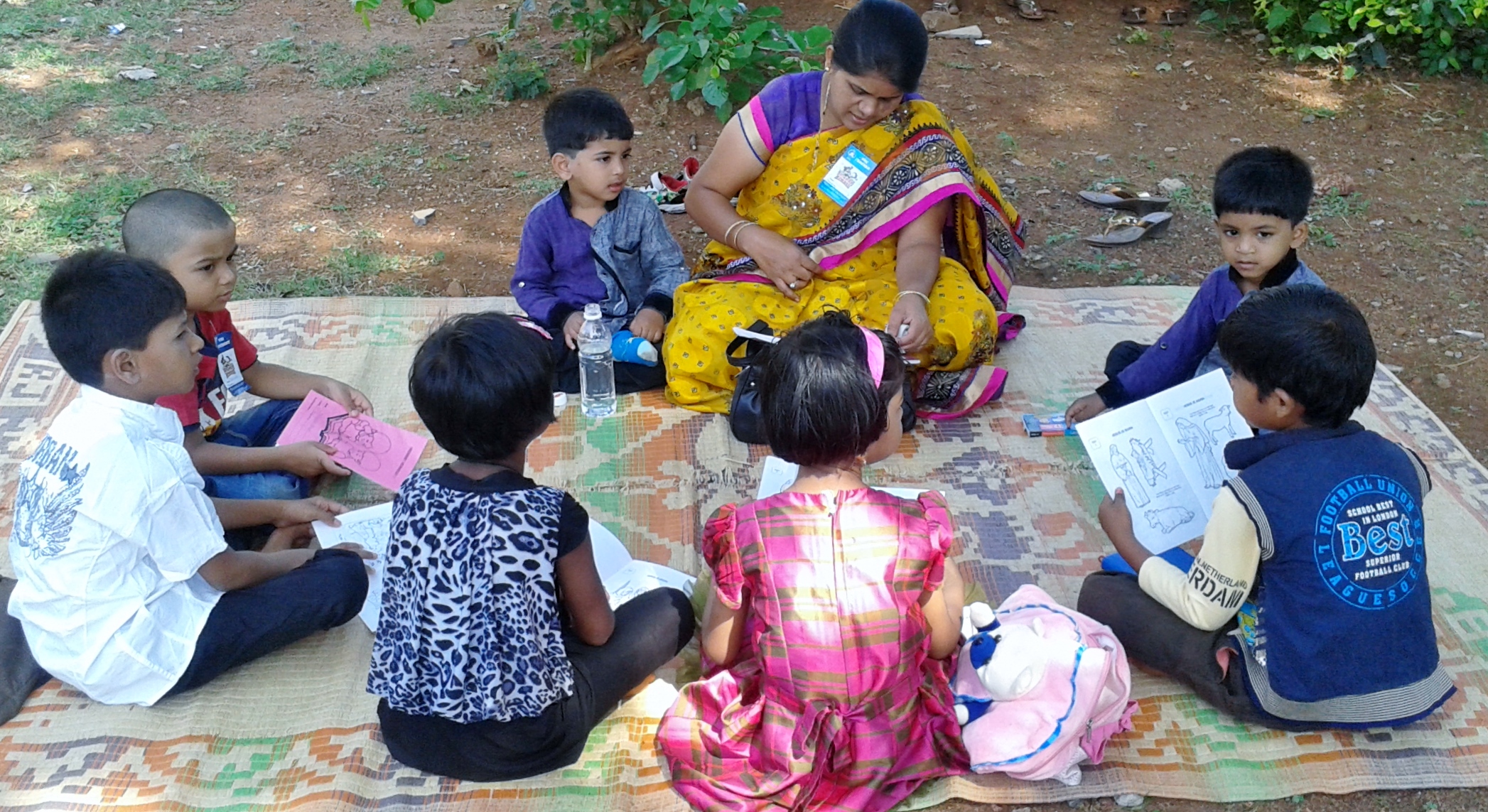 Vacation Bible School (VBS)
Sposored VBS at several different Churches by providing books, snacks and training teachers to conduct VBS effectively.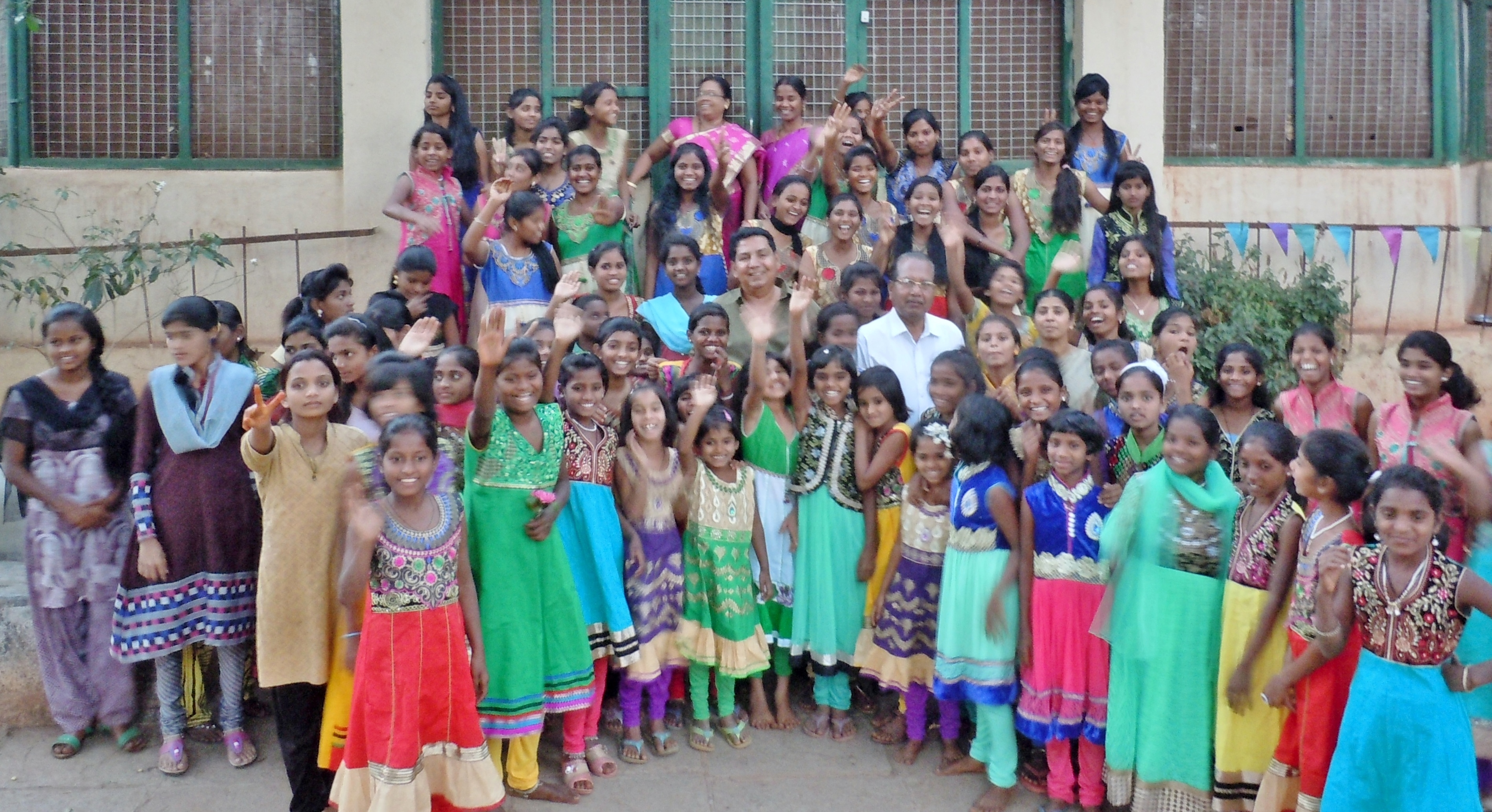 Christmas Gifts to Girls Hostel Kids
Distributed dresses to all the kids in Hostel and to their wardens.
Women's Ministry
Helping women to teach and disciple women, to nurture, and to evangelize. The value of Women's ministry is proven and is much appreciated by many. We have carefully planned programs, which exists to encourage, equip, promote, and challenge women in their journey as disciples of Jesus Christ and members of His Church and to bring women's unique perspectives to the issues facing the Church.
Provide opportunities for women to deepen their faith and experience spiritual growth and renewal. Elevate women as persons of worth and address the concerns of women. Build networks among women, mentor young women, teens, and girls. Promote opportunities for wider service for women and challenge women to use their talents and spiritual gifts for the glory of God at Home, Church, and Community.
Projects
Helping aged Christians in Villages
Helping aged Christians in Villages by visiting them regularly and providing basic needs as and when required.
Scholarships
The Trust's Education Program aspires to advance economic competitiveness as well as individual social mobility. To that end, the Education Program supports higher education initiatives to help ensure that all students, including those who are economically disadvantaged, have access to a quality education and the opportunity to attain a meaningful credential. The desired impact is a nationally diverse cross section of student's successfully graduating high school and completing college or postsecondary certificates ready for globally competitive careers. We are proud that we able to sponsore couple of deserving students to study theology.
Projects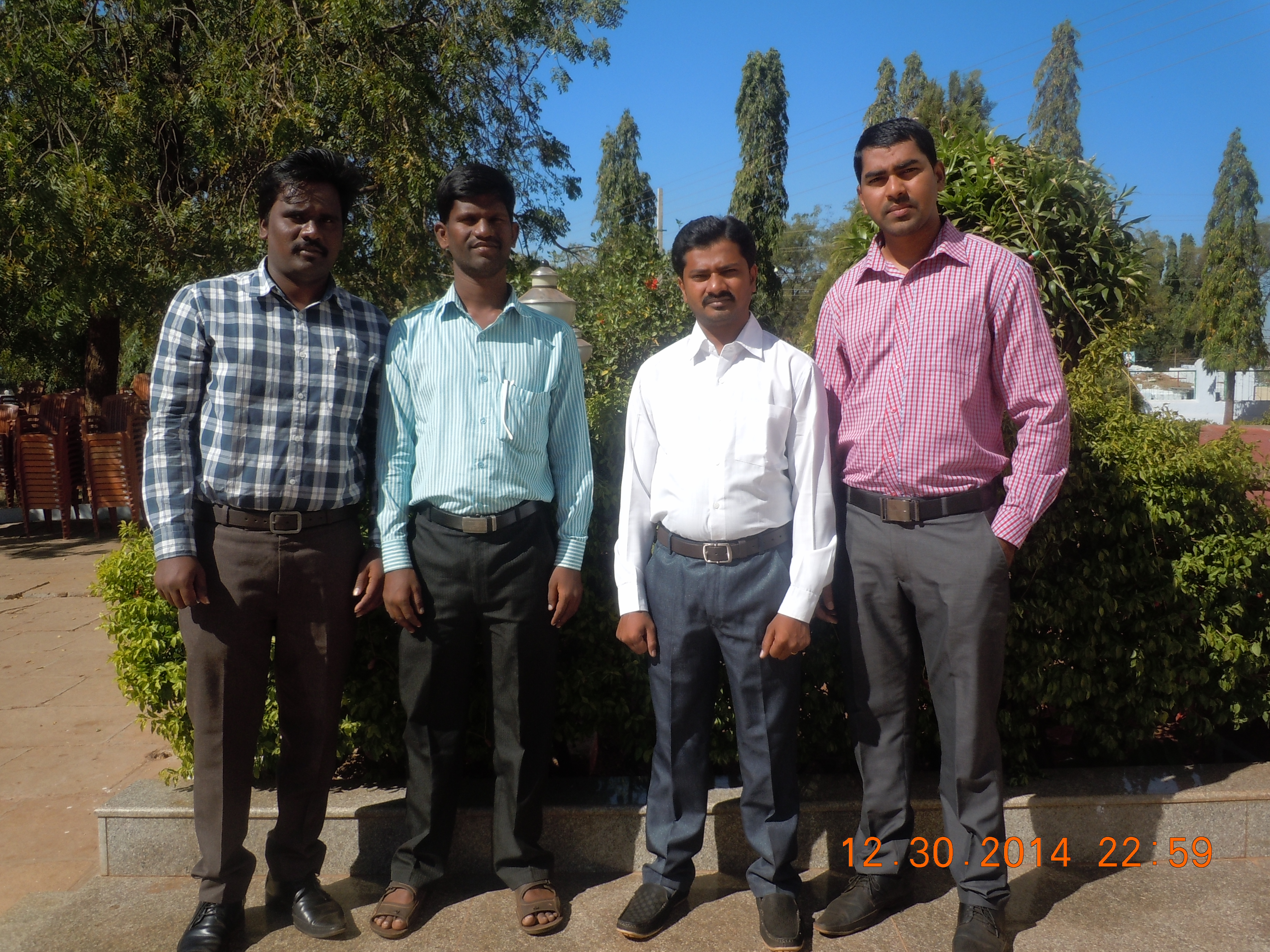 Sponsor Students to Theology College
ROHMT is proud to sponsor three students to Theology College. One of the student will be graduation this year in May with a Bachelor in Theology degree and is will to serve with ROHMT sponsored projects.
Youth Ministry
AT ROHCT, we are aware of the fact that when we catch them young and provide secure foundation by word of God, we bring long lasting transformation in youth of today. Being young is exciting, but the excitement of youth can become a barrier to closeness with God, it makes young people focus on passing pleasures like cloud instead of eternal values. The Ray of Hope Ministry leads and trains the young people strongly in the "Word of GOD" by the local elders to listen to the voice of GOD. We teach them emphasizing on living an honorable life remembering the Creator of life with all truth & integrity, so that they could be pleasing before God.
Projects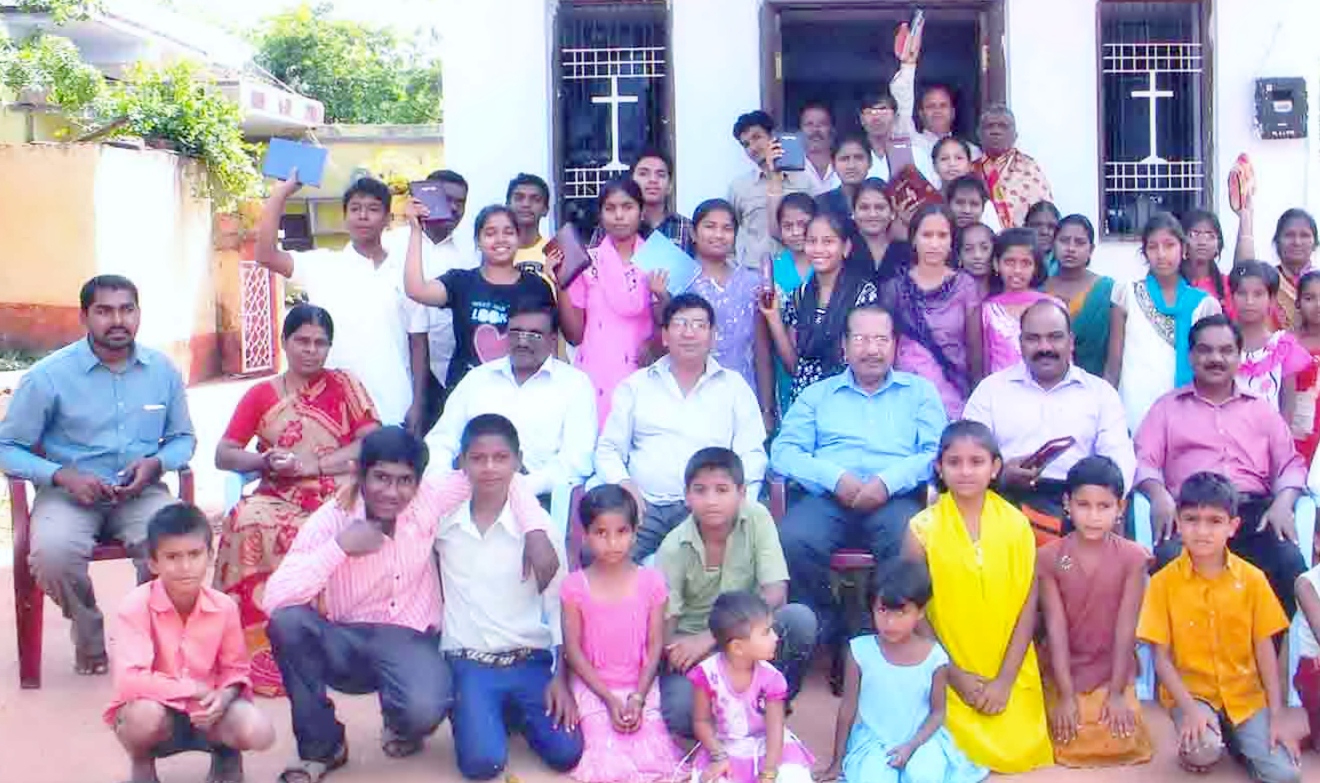 Youth Ministry
Pastor Robert Dayanand has been instrumental in getting this project up and running. He would visit few different location around the town on week days and get to meet local youths. He encouraged them to get together, so that they can share their skills with others. Local leaders encouraged and allowed him to meet with these youth at the community center. They would meet on Wednesdays and practice singing, do Bible study and share their thoughts. This slowly started to grow and many younger kids also joined in praise and worship on regular basis.
Now, Pastor Emmanuel is taking the task of teaching and encouraging these youths as Mr. Robert went to complete his college. Pastor Emmanuel is great with kids and it was easy for him to get to know them and understand their needs. He is working hard and encouraging the adults to attend the Bible Study on regular basis.
Church Building Projects
We are engaged in serving through local community service and world-wide evangelization. Sponsored by ROHMT many pastors are planting new churches in India. When a new church is planted, we provide the new pastor with financial support until the church grows and becomes self-sustaining.
We invest in successful Christian missionaries who are effective in Evangelism, Church Planting, and Training Workers. Promote leadership development through Training Conferences, Discipleship Programs, and scholarships for Bible school students.
Empower Christian workers ministering among the least reached and in areas of persecution, by providing resources. Many pastors are planting new churches in India and ROHMT sponsors their effort by sharing the burden of construction costs, Etc. When a new church construction is complete, we provide the local pastor with financial support until the church grows in strength and becomes self-sustaining.
Projects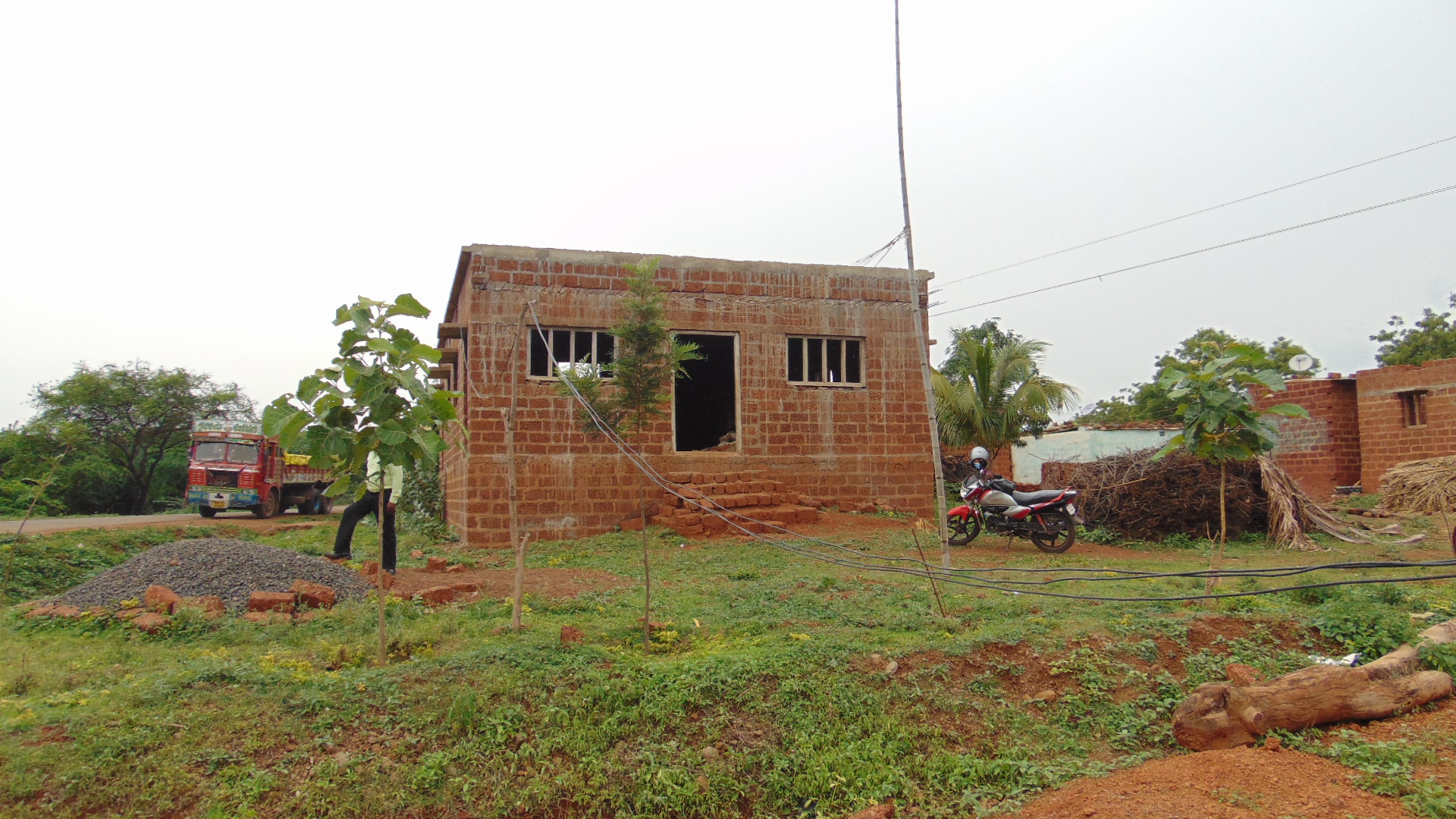 Church Construction Support
Sultanabadwadi is a remote village in Bidar District and get to hear the Gospel few years back when a local preacher, Mr. Rajkumar Burma took up the challenge of sharing the gospel to the unreached. Within few years, many belived the word and commited to become Christians. Today, the desire of these small group of belivers is to have a church in their village. This building is ready and needs plastering and wood work.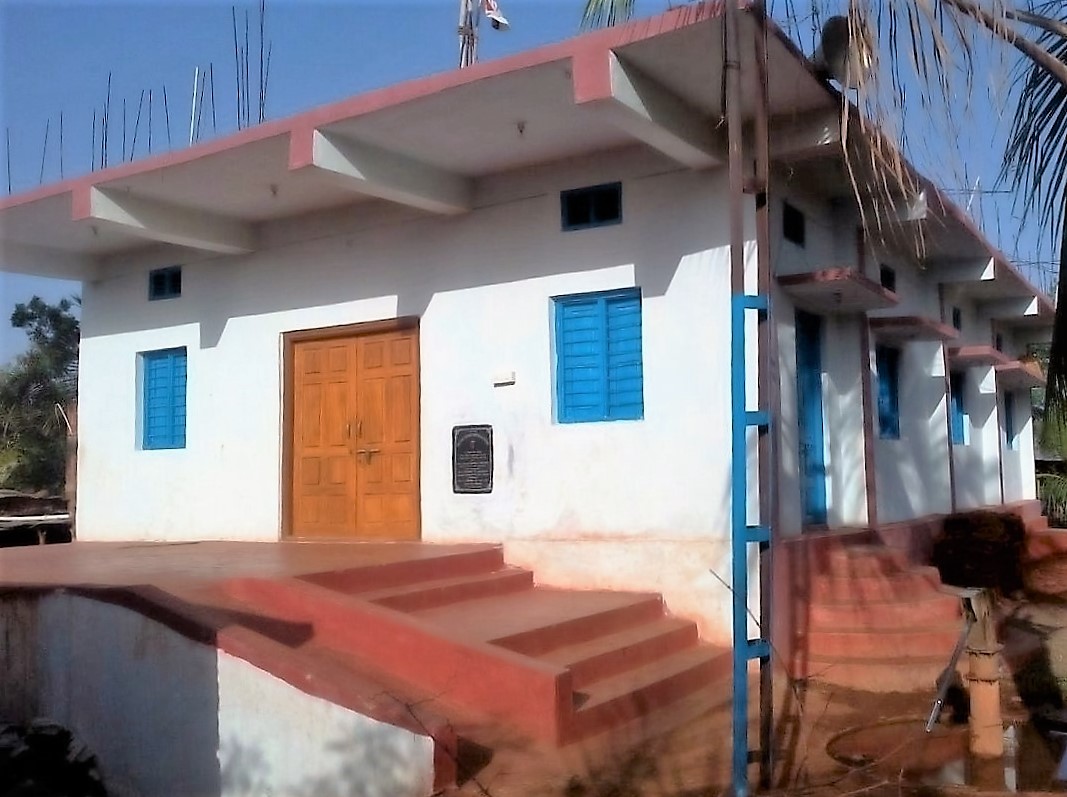 Church Construction at KC Village
Completed
Community Services
ROHMT believes that serving in one's church and community as a way of showing God's unconditional love. According to the Bible, 1 Peter 4:10–11 (NIV) says: "Each of you should use whatever gift you have received to serve others, as faithful stewards of God's grace in its various forms. If anyone speaks, they should do so as one who speaks the very words of God. If anyone serves, they should do so with the strength God provides, so that in all things God may be praised through Jesus Christ. To him be the glory and the power for ever and ever. Amen."
We have a responsibility to live life to the full while on earth, reaching out to others and meeting their needs, but also live in such a way as to prepare for eternity spent in Heaven. 2 Corinthians 9:12-13 (NIV) says: "This service that you perform is not only supplying the needs of the Lord's people but is also overflowing in many expressions of thanks to God. Because of the service by which you have proved yourselves, others will praise God for the obedience that accompanies your confession of the gospel of Christ, and for your generosity in sharing with them and with everyone else."
Projects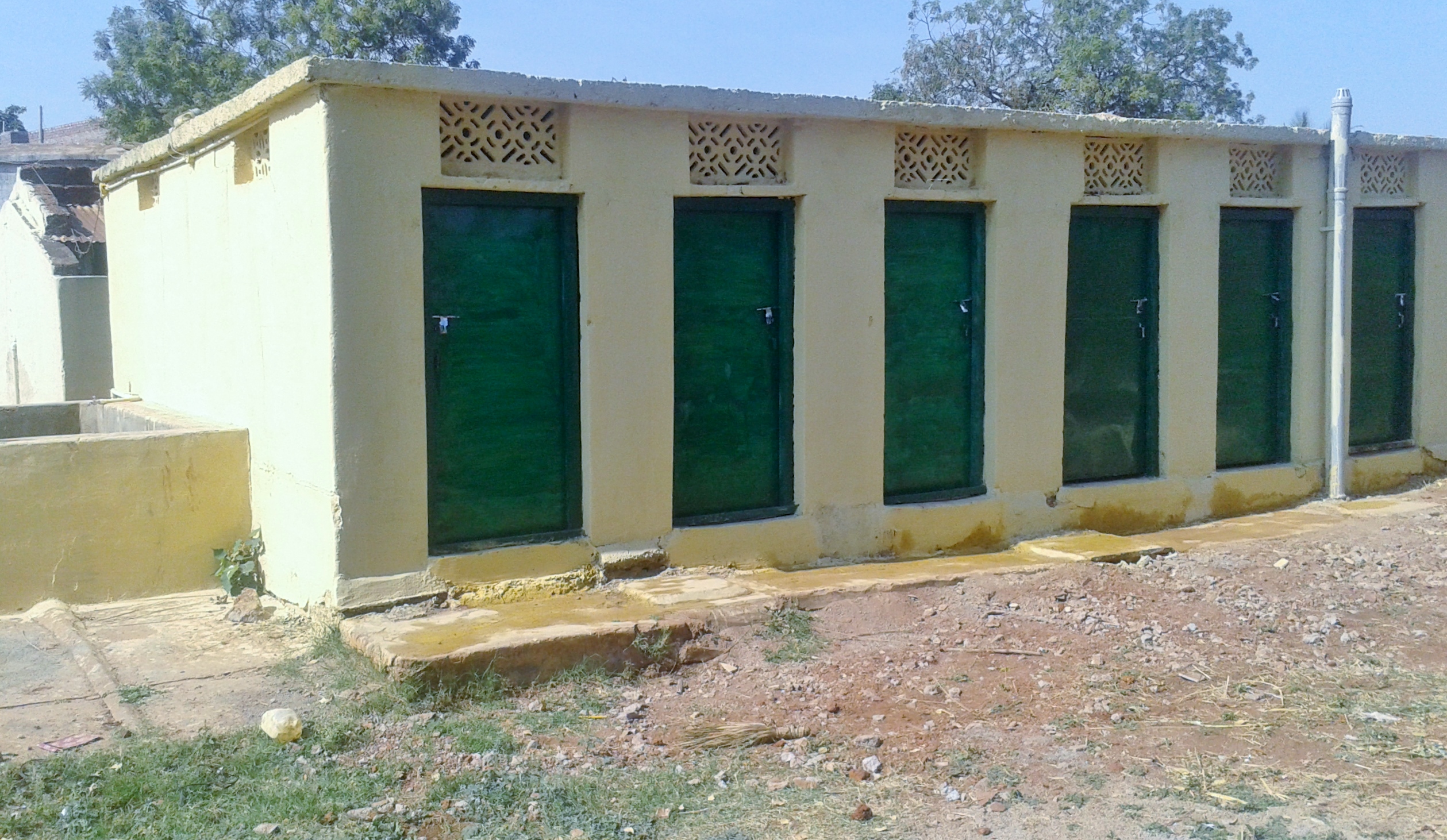 Toilets for Girls Hostel
The girls hostel toilets were not working. All six of them had to be replaced and fixed with new piping and doors.
Gospel Ministry
We strive to facilitate the building of God's kingdom in our community and throughout the world. We are compelled to go and make disciples, baptizing them and teaching them to obey and observe all that Jesus commanded us. To let our local communities, know that your hope is in God through his son Jesus Christ by the power of the Holy Spirit. Wherever possible, we want to come alongside the local God-fearing Christians and Bible believing Churches, Pastors and Teachers to support and encourage.
Projects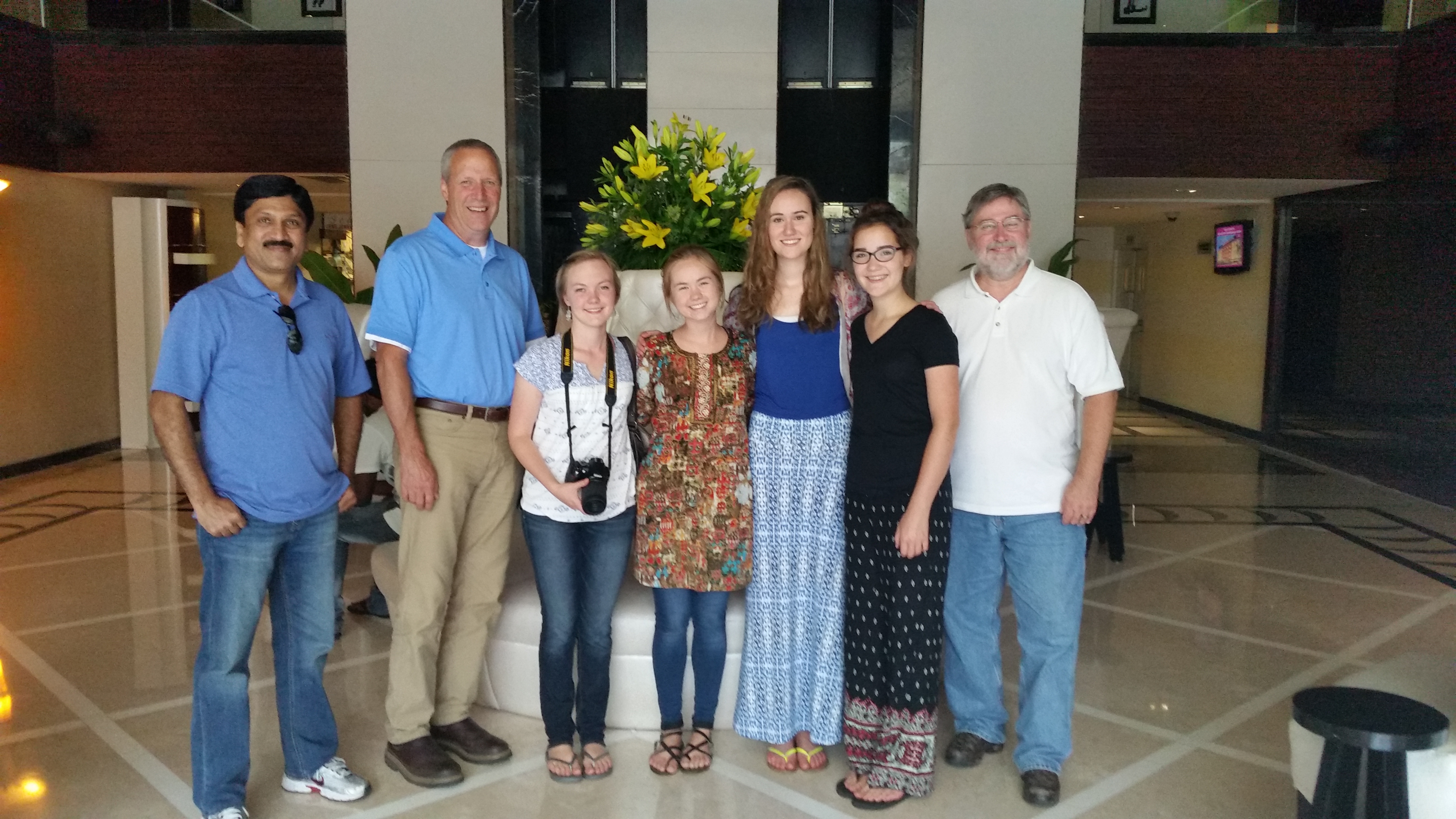 Short Term Mission Trip to India
Short Term Mission Trip to India - 2015, 2016, 2017, 2018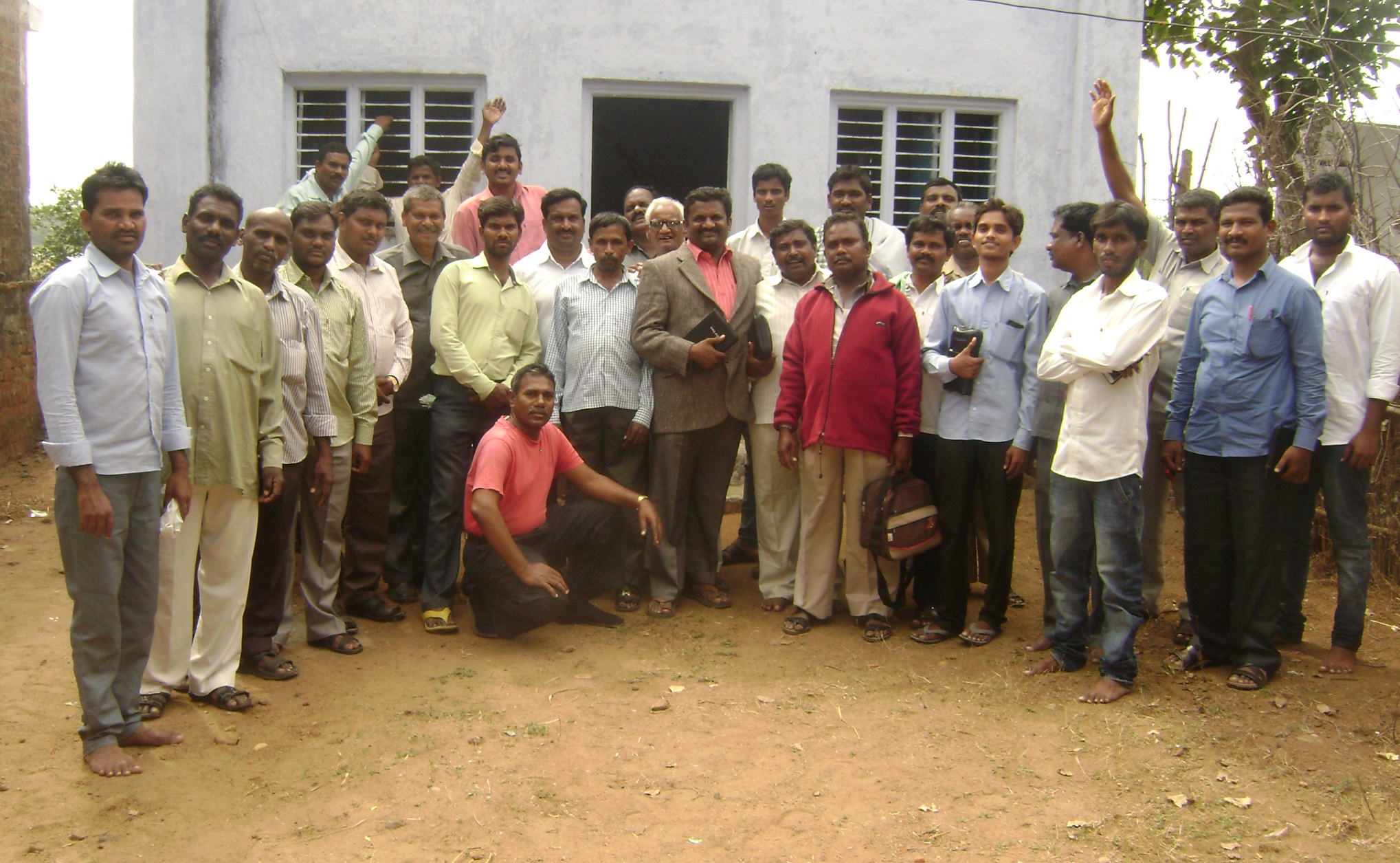 Supporting Lay Preachers
ROHMT financially supports a small group of pastors/laymen on monthly basis. This small group share the Gospel by going to different villages in Telangana in South India. This will help them pay their travel and food expenses. Please pray for this group of men who are at risk every time they go into new village. They are threatened, harassed and beaten several times in the past. Their desire to spread the gospel is undiminished and they are ready to face any challenges. Many villagers believe and are baptized when they hear the word and that encourages these men to do more.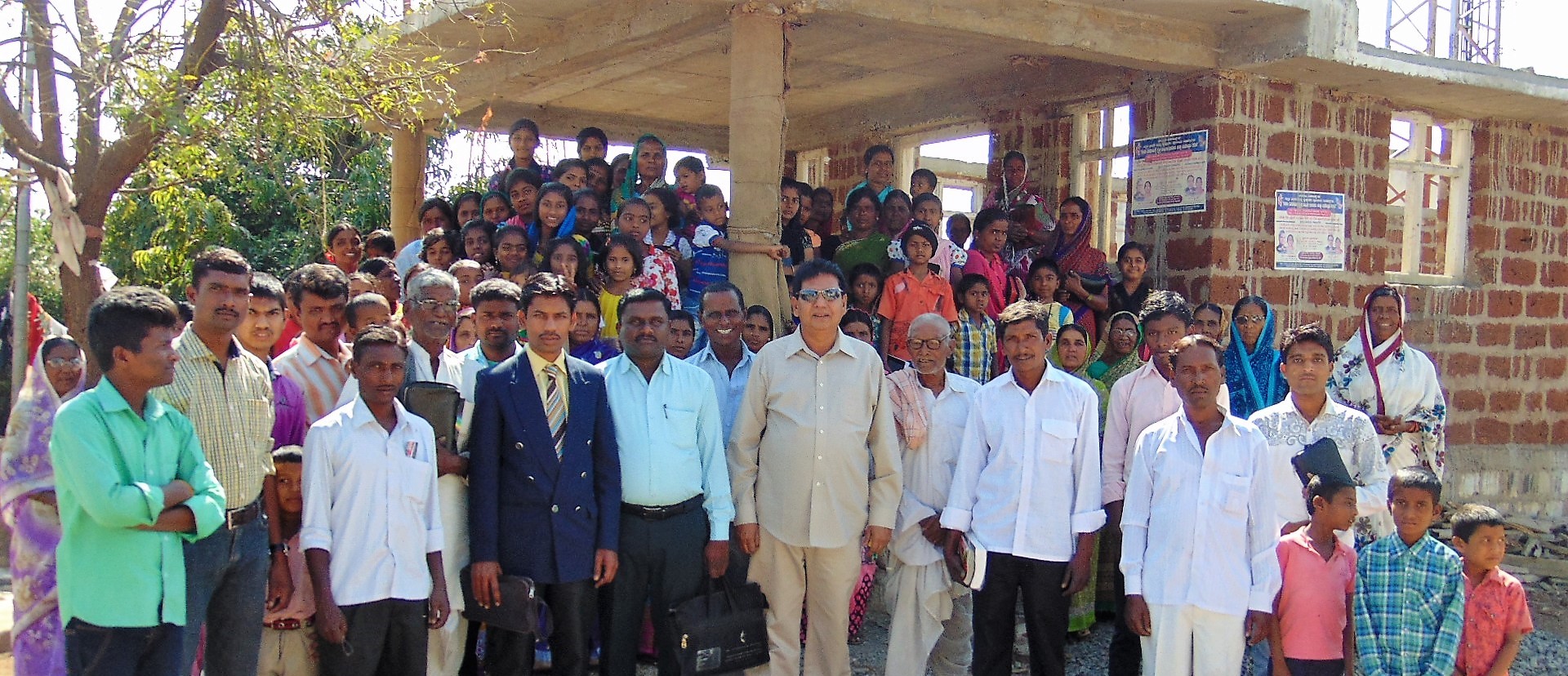 Outreach Ministry
Involved in outreach ministry by visiting nearby villages in Bidar district. Many people come and hear the word of God and get an opportunity to share their testimony. We distribute Bibles and other Christian tracts to encourage those who can read, so that they may know the truth.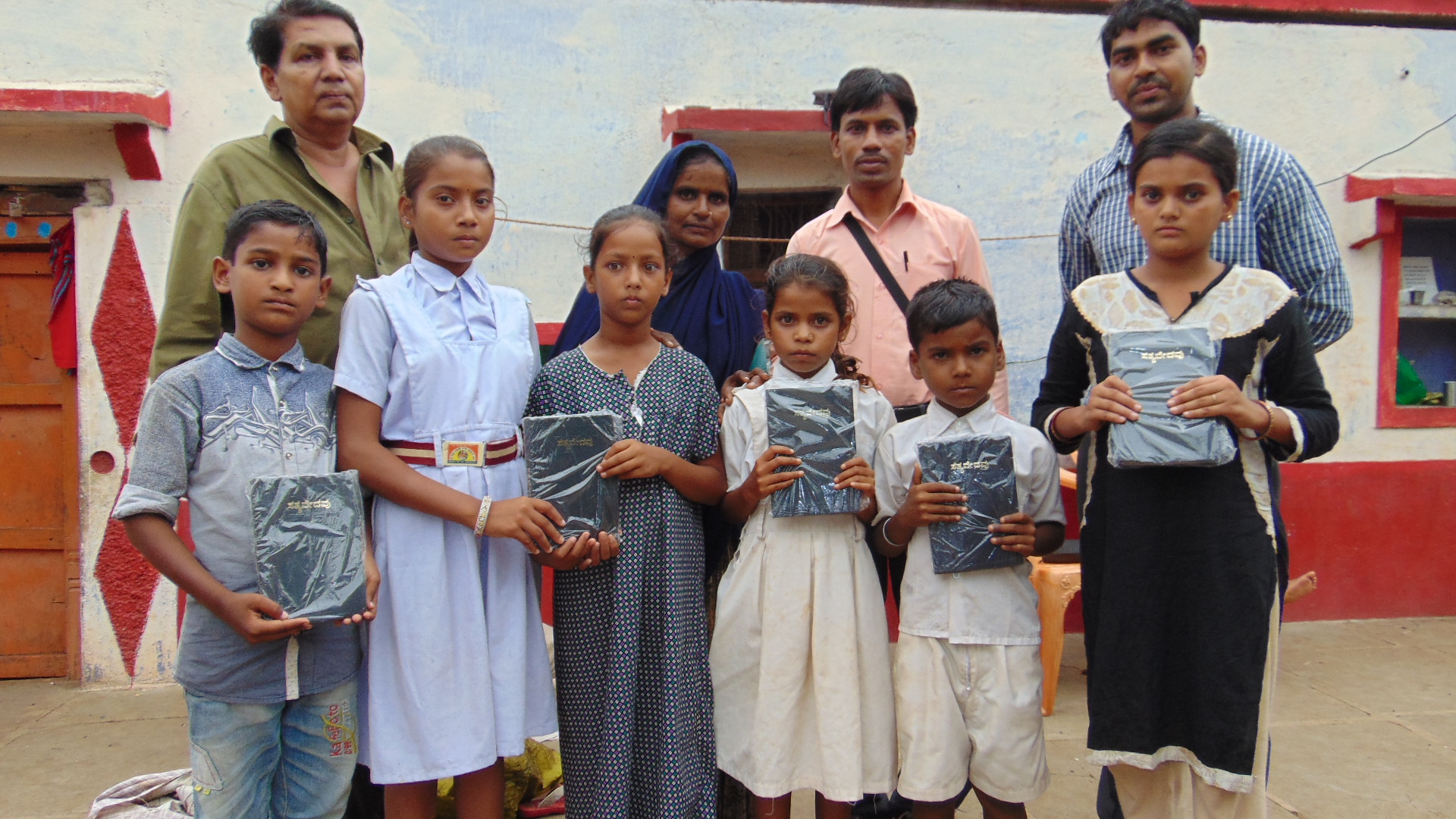 Visit to a small hamlet, were children were excited to receive their first Bible.
Bible Training Center
Ray of Hope Ministry is involved in encouraging fellow Christians to share the Gospel. To do that in a systematic and effective way, we need to have a clear understanding of fundamentals of our belief, and knowledge of the Bible.
Many Christian believers are passionate about taking the Gospel to people, but are falling short of doing it methodically. To reap bigger harvest, we need to follow certain proven methods which would bring results with minimum effort. Ray of Hope Ministry understands this need and in order to help fellow Christians to achieve both spiritual and doctrinal growth, are offering this free Bible Study Training.
This study will equip preachers/pastors to use the Word of God properly and productively in their preaching, teaching and counseling ministry. Methodical approach to understand the Bible will benefit the believer to grasp the fundamental concept of the Divine Mystery and helps towards maturity in Christ, enabling them to train others.
Projects
Bidar Bible Training Center
The purpose of this Bible Study Center is to glorify God by providing a Biblical concept and curriculum for equipping pastors and leaders for local church ministry. Every Christian should be involved in systematic Bible study if spiritual growth and effective service is to take place.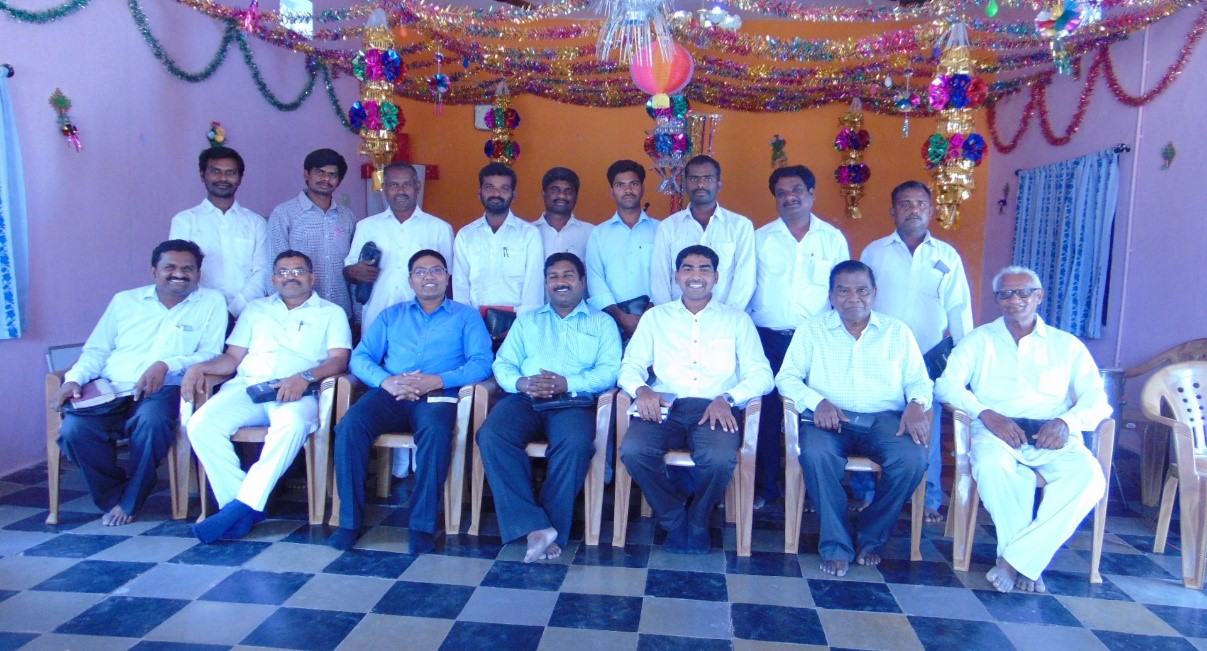 Aler Bible Training Center